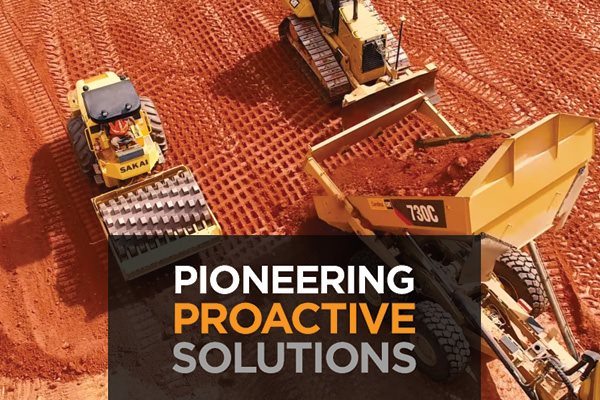 We design and build your project from the ground up to the anchor bolts,
We utilize over 35 years of hands-on construction experience, coupled with in-house engineering expertise, to develop optimal solutions for your project.  Our specialties include Civil & Infrastructure, Geostructural Solutions, Turnkey Concrete, Placing & Finishing for concrete slabs and paving, Equipment Rigging & Installation, and Process Integration.
All of our services are in-house. That means ONE team and ONE schedule.
DESIGN-BUILD / DESIGN ASSIST
Southern Engineering Company, A Wayne Brothers Company, is an engineering services provider specializing in geotechnical, structural, and civil design. Our purpose is to deliver cost effective solutions to our clients in conjunction with the Wayne Brothers family of companies.
LEARN MORE
CIVIL AND INFRASTRUCTURE
The integrity of your construction site affects the entire outcome of your project. Wayne Brothers is an expert at handling all phases of construction site work; from design to excavation and erosion control to building pads and energy infrastructure.
LEARN MORE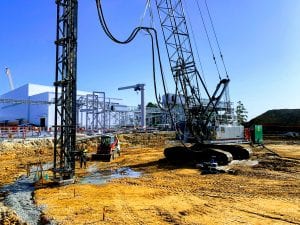 GEOSTRUCTURAL SOLUTIONS
We are capable of designing and installing deep foundations, ground improvements, and earth retention systems for a wide range of projects. This offers clients a truly integrated project experience and value engineering services that increase value and reduce risk.
LEARN MORE
TURNKEY CONCRETE
Wayne Brothers Companies offers turnkey concrete construction services. Our team handles the construction process from start to finish, using industry-leading technology and equipment to ensure accuracy and efficiency. Every member of our company, from the estimator to the journeyman, works as a team to ensure the best final project.
LEARN MORE
PLACING AND FINISHING
High-tech equipment requires extreme flatness and levelness. Wayne Brothers is highly skilled in concrete finishing to the exact specifications of superflat slabs. FACE Company, developer of the F number floor flatness and levelness specification system, awarded Wayne Brothers the Golden Trowel Award three times for outstanding workmanship.
LEARN MORE
INDUSTRIAL SERVICES
We offer a turnkey system that includes Specialty Concrete, Equipment Rigging & Installation, and Process Integration. We specialize in unique project criteria, such as, complex scopes of work, high security environments, and concentrated schedules. Our vast experience, team flexibility, and turn-key approaches makes us an exceptional choice for complete plant upgrades, additions, and shutdown projects.
LEARN MORE
VIRTUAL DESIGN & CONSTRUCTION
An approach that changes the way we build.
For decades, many different approaches towards construction project execution have been attempted. While safety, materials and equipment have been significantly improved, our industry is still considered one of the most inefficient in regards to productivity and waste. While most construction sites are naturally exposed to the uncontrollable outside elements, it is important to have all of the controllable elements well planned and executed in order to be successful. Wayne Brothers' Virtual Design & Construction program illustrates how our core value of "Pioneering Proactive Solutions" is increasing the efficiency of our industry.
CHARLOTTE OBSERVER NAMES WAYNE BROTHERS A 2023 TOP WORKPLACE Davidson, North Carolina October 15, 2023 – The Charlotte Observer Top Workplaces have awarded Wayne Brothers a Top Workplaces 2023 honor….
0 comments
JIM RHODES ON BUILDWITT PODCAST Jim Rhodes, Senior Vice President Civil & Infrastructure,  recently had the privilege of joining Aaron Witt on the BuildWitt Dirt Talk podcast, and the conversation…
0 comments