We hire and train the best in the industry.
We are looking for men and women who are ready to elevate their career in construction.
You will have the opportunity to work on unique, challenging, and exciting projects like these!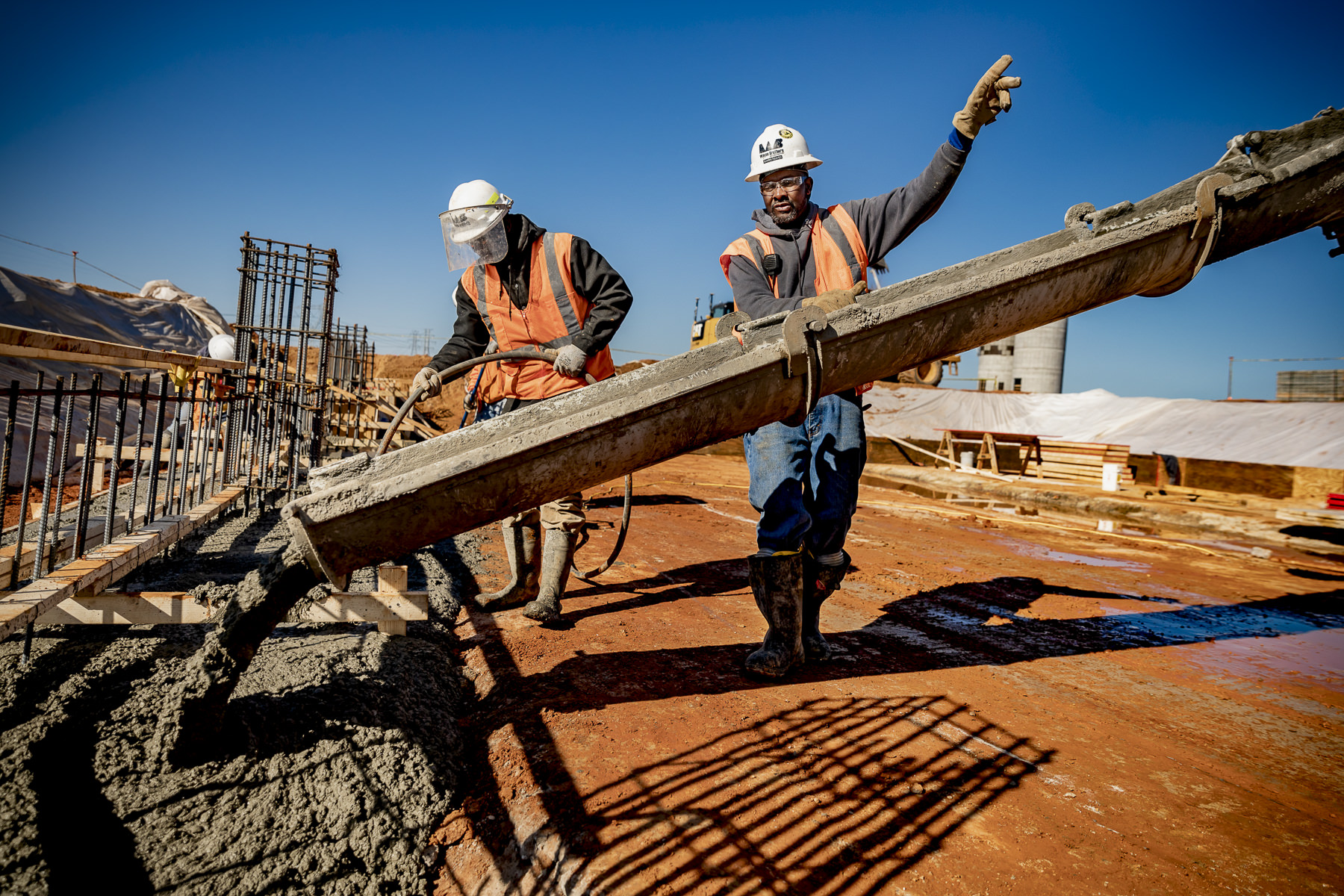 GUARANTEED 40 HOURS
If it rains and we are not able to work you will still get paid for the day. We offer this because we want you to feel safe and stable in your career.
Just remain in good standing to get this great benefit!
PER DIEM
We tackle some of the most challenging projects and it takes us all over the Southeast. If you travel for a job we will give you per diem to cover your costs. We give you plenty to be able to cover food, lodging, and gas.
Continue to grow your skills and ability so you can work on these projects!
TRAINING
Because we work on some really exciting, challenging jobs we offer employees excellent training. Each position has a defined career path that is laid out for you. We teach the NCCER curriculum so any credits you earn at Wayne Brothers will be with you forever.
We are a growing company so that means a lot of opportunity to move up!
PAID TIME OFF, VACATION, INSURANCE AND MORE!
We also offer several other great benefits such as:
Health Care Flexible Spending Account
401k Match
Paid Days Off (PTO)
Paid Holidays
Short-term Disability
Jury Duty Pay
Tuition Reimbursement
Weekly Payroll Direct Deposit
Insurance (Medical, Dental, Vision, and Life)
This link leads to the machine-readable files that are made available in response to the federal Transparency in Coverage Rule and includes negotiated service rates and out-of-network allowed amounts between health plans and healthcare providers. The machine-readable files are formatted to allow researchers, regulators, and application developers to access and analyze data more easily
We are hiring in Georgia, North Carolina, South Carolina, Tennessee
We specialize in Concrete (Structural, Placing & Finishing), Civil & Infrastructure, Geotechnical Solutions, Process Integration, and Equipment Rigging & Setting.
Here are the positions we often are hiring for:
Apprentice (Concrete and Civil)
Concrete Finisher
Equipment Operator
Crane Operator
Foreman
Superintendent
CDL Truck Driver
Pipefitter
Welder
Form Carpenter
Foundation Driller
APPLY NOW!
VETERANS' EMPLOYMENT & DEVELOPMENT PROGRAM
At Wayne Brothers we have a long-standing commitment to supporting men and women in uniform. Our Veterans' Employment & Development Program puts that commitment into action by providing transitioning military and Veterans new career opportunities through our Apprenticeship or Transferable MOS programs.
Apprenticeship (OJT) Program
Earn a competitive wage and receive great benefits while learning a new craft. All MOS's are accepted into WB's Apprenticeship Program, which is "Approved for the GI Bill®" and does not require any previous experience. The GI Bill, Chapter 33 will pay Veterans 100% of MHA during the first 6 months of training and 80% of MHA during the second 6 months of training.
Veterans can enter into a training contract with Wayne Brothers for a specific period of time, at the end of which they will gain job certification or journeyman status. During training, Veterans will receive a reduced OJT/apprenticeship wage (at least 50% of the journeyman wage) in addition to their MHA. The GI Bill ensures periodic wage increase must be given and by the last full month of training the wage must be at least 85% of the wage for a fully trained employee.
TRANSFERABLE MOS PROGRAM
These MOS's are needed
for immediate hire:
US Army
12B, 12N, 12W, 12V
US Marine Corps
1345, 1371, 1300
US Navy
Seabee
US Air Force
3E231
Amanda Roberts
Amanda Roberts joined Wayne Brothers back in 2012 as a pre-apprentice, she went through a rigorous training program where she learned all the necessary skills to begin an entry level position in Heavy Commercial construction.  At the time she already had a Bachelor of Science Degree in Business Management and a Master's Degree in Entrepreneurship.
Read More
---
Even with these credentials she was willing to start from the beginning in a career that was relatively new to her because of the economic situation during the down turn in the economy.  She is a member of the first graduating class through the Claude Wayne Building Institute and was able to obtain a Continuing Education Certificate from Rowan Cabarrus Community College.  She has been able to obtain multiple industry recognized credentials such as: AutoCAD 2D and Solid Works 3D.  She is currently enrolled as an apprentice in the Heavy Equipment Operations Program. She also facilitates training sessions for Rigging and Signaling and has become a Certified NCCER Instructor for Core-Curricula.  She has been instrumental in developing the construction documents training as well as multiple training tools for other organization like the Carolina's Chapter for the American Concrete Institute.  She is a productive member of the Training team. Amanda is extremely knowledgeable, dedicated, and willing to help in any situation.
Close
Rick Adsit
Rick Adsit started with WBI as an Operator, then became a Foreman, Superintendent and now a Senior Superintendent. In 2008, Rick completed his Associate Degree in Construction Management from RCCC. He continued to earn his NC DOL Apprenticeship, US DOL Apprenticeship, and NC DOL Master Craftsman Certification. Rick has been awarded as the WBI Employee of the Year and Safety Employee of the Year. He continues to work long hours at night and on the weekends to make sure construction schedules are met and the crews earn the hours they need. In 2013, he was awarded Superintendent of the Year Award. He currently serves on the Civil & Infrastructure Group Strategic Planning Committee.
Andrew Love
Andrew graduated from Appalachian State University with a BS Degree in Building Science with a concentration in Construction Management. He started with WBI in July 2011 as an Apprentice and worked on multiple projects including the Wesley Long Parking Deck, Bayer Crop Science Greenhouse, UNCC Football Stadium, & Project Zebra.
Read More
---
Andrew was then promoted to a Project Engineer in Training, and trained under Mike Picciano at the Virginia Tech Center for the Arts, two confidential data centers & Milliken AK. Soon, Andrew was promoted to a Project Engineer and has worked at the BB&T Ball Ballpark, ZF Transmissions & LPL Financial. Since joining WBI he has completed the Carpentry 1 Fundamentals and Leadership and Management training. Andrew is currently training with Jim Forbes in Special Projects Group to become a Project Manager. He was willing to start from the beginning as an Apprentice, was successful with the Project Engineer In-Training program, and is now on a pathway to success at WBI.
Close
Wayne Brothers is a drug-free work environment and has a zero-tolerance policy.  We drug screen prior to employment and randomly throughout your employment with Wayne Brothers.
Wayne Brothers, Inc is an Equal Employment Opportunity/ Affirmative Action Employer. Read our EEO/AAE policy.