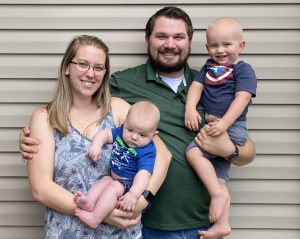 Josh Byers, Assistant Project Manager, has obtained his Professional Engineering license. Byers has been with Wayne Brothers since 2018. In 2016, Byers received his Bachelor's in Engineering from UNC Charlotte. After completing his bachelor's, he fulfilled his requirements of working with licensed PE's for four years and passing the Fundamentals of Engineering Exam.
Byers recounts, "Obtaining my PE license has been a goal of mine since I began working at Wayne Brothers while in college. I knew it would be a great opportunity for growth for myself and within the company. I diligently worked in the field, at the office, and at home to reach this milestone. It is so great to be part of a company that supports their employees in achieving their goals. I look forward to seeing what opportunities I will be a part of at Wayne Brothers with this new title."
Byers officially obtained his Professional Engineering license in North Carolina on May 7th, 2020 and South Carolina on May 13th, 2020. Congratulations on a monumental achievement.