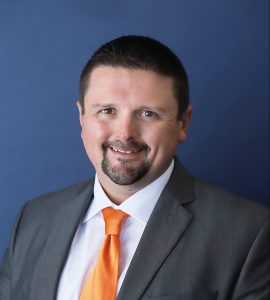 Jason Sisk, current Safety Director, has been promoted to Director of Safety and Human Resources.
Jason has recently earned the distinguished Certified Safety Professional (CSP) certification. This is the highest designation currently in the Safety field. Sisk is one of twelve individuals in North Carolina that holds the CSP certification along with the Associate Safety Professional (ASP) and Construction Health & Safety Technician (CHST). "Jason has been instrumental in elevating our Safety program to where it is at today and we feel he will be able to do the same in our Human Resources department. There are a lot of overlaps between Safety and HR, we know he will do a great job" Keith Wayne, President and CEO.
According to a Safety and Health Magazine article, both HR and safety have similar objectives: ensure effective work processes while complying with the law. The collaboration between these two departments is critical to the success of a strong safety culture because many of the responsibilities overlap. They further explain that "It's important for a safety professional to play a role or provide input in HR decisions such as incentive programs, training, hiring and promotions – issues that may be at the core of a company's safety culture."
Congratulations to Jason Sisk on his promotion!