Friend of Education Award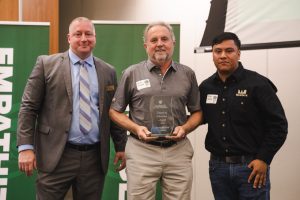 The Kannapolis Education Foundation (KEF) will host its annual fundraising breakfast on Friday, March 25, 2022. The event's theme, "Lighting the Fire," will highlight how the KEF is supporting students in Kannapolis City Schools to use STEM and CTE coursework to light a fire of enthusiasm for academic achievement and an interest in STEM and CTE-related fields.
Students will showcase their work with Project-Based Learning, robotics, mechatronics, and food and nutrition demonstrations.
The Kannapolis Education Foundation will honor Wayne Brothers Companies by presenting them with the organization's Friend of Education Award. Wayne Brothers Companies will be recognized for their partnerships and apprenticeship program with Kannapolis City Schools and its ongoing support of students and teachers, as well as their commitment to growing academic achievement.