GROWING TOGETHER: THE POWER OF TRUSTING CLIENT RELATIONSHIPS
By Keith Wayne, President & CEO
We are very blessed to work with the clients we do.  Clients who value our experience, expertise, and see us as a trusted partner. Developing these deep client relationships is essential to building a successful business. While it's easy to focus solely on completing the job at hand, investing time in cultivating strong client relationships can lead to significant long-term benefits especially during an economic downturn.
Repeat business and referrals.
When clients trust and value our work, they are more likely to work with us on future projects. Repeat business provides stability and helps to establish a positive reputation. Everyone in the organization is responsible for building and maintaining these relationships. If you interact with a client, you are responsible. Our field leadership and group executives understand this and deserve credit for a job well done.
READ MORE (2 MIN READ)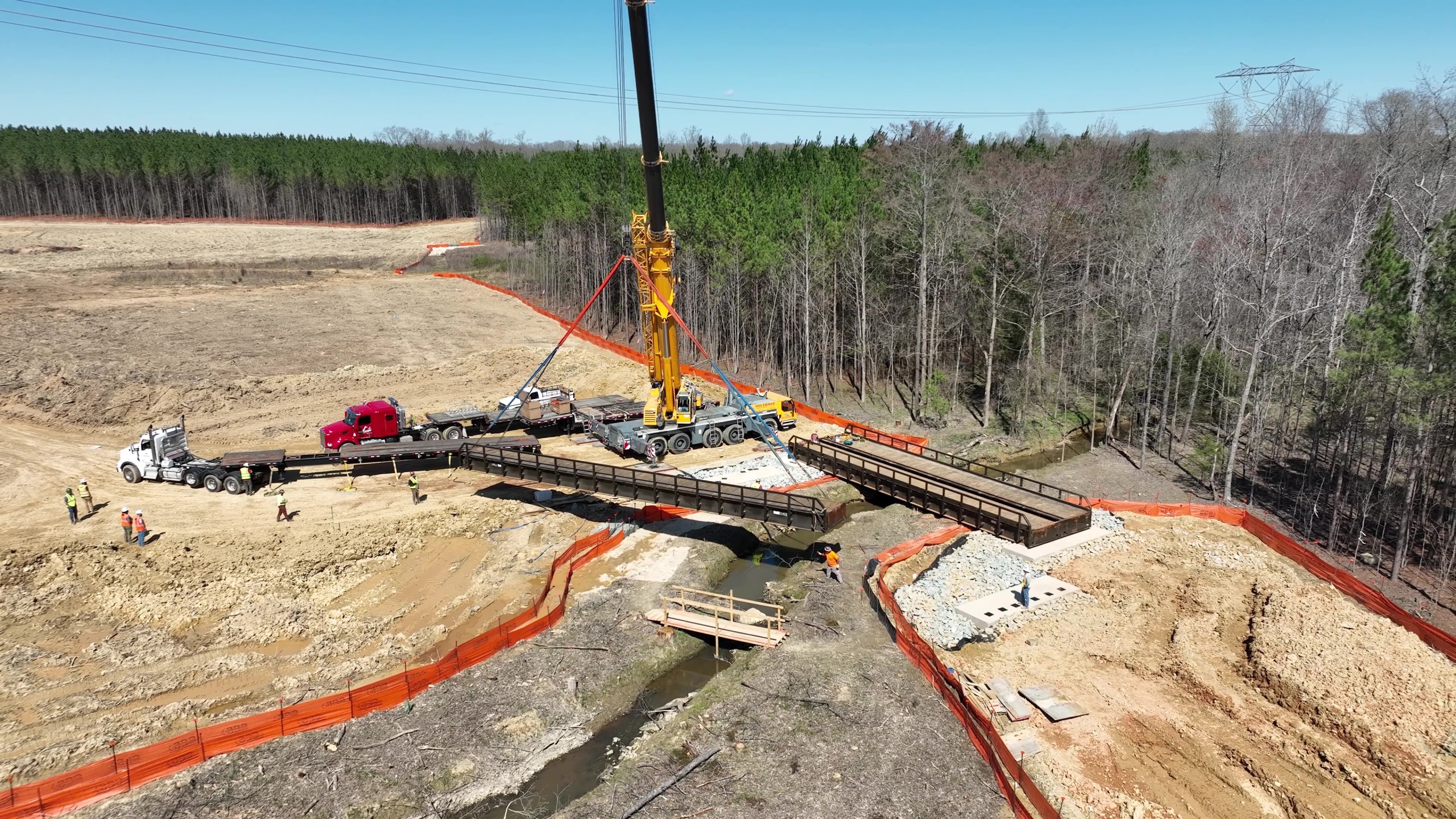 By Josh Byers, PE, Project Manager (Civil)
PROBLEM
A 330-acre site has a creek running through the center. This creek naturally creates a gap that splits the job into two separate sites which is a logistical nightmare for all the trades onsite.
SOLUTION
The solution was the addition of two temporary bridges, providing access across both parcels. We were going to "bridge the gap".
PREPARING FOR INSTALL
Our partner, AME Crane, loaded these bridges onto flatbeds provided by Preferred Construction Supply (PCS). PCS transported the bridges to Lexington, NC where Central Carolina Seeding graciously offered a storage space on their laydown yard. The bridges were not yet ready for installation, there was still much preparatory work to coordinate.  Both bridges required concrete abutments to be designed and installed on each side of the creek.
READ MORE & SEE THE INSTALL VIDEO
WE ARE NOT THE SAME COMPANY
By Gary Akers, Industrial Group Manager
As someone who has been a part of this company for over 28 years, I have seen the organization grow and evolve in countless ways. From its humble beginnings to its status as a successful industry leader, this company's culture has played a critical role in its success. The company culture is deeply ingrained in everything we do. Over the years, I have observed the culture of the company evolve, shift, and strengthen to meet the changing needs of our organization and the world around us.
One of the most significant cultural changes I've seen is a greater emphasis on collaboration and teamwork. When I first started working here, employees tended to work independently. However, as the company grew, it became clear that we needed to work together more effectively to achieve our goals. That sense of teamwork and collaboration has taken root.  We are encouraged to work together, share ideas, and support each other's growth and development. This cultural shift has been important for our organization, leading to increased innovation, better decision-making, and more successful outcomes. We are not the same company from 28 years ago and I am proud of that.
READ MORE (2.5 MIN READ)
These employees are being recognized by a coworker for going above and beyond.
Jim Kletsch
Gerardo Torres
Lowell Burge
Oscar Palacious
Tyler Zmina
Justin Goode
Bryan Lane
Freddie Daniels
Travis Jones
Jose Martinez
Brandon Adams
Pete Liberatore
Rob Pasour
John Babel
Cesar Espinosa
Julian Robles
John Burch
Zac Meredith
Cody Josey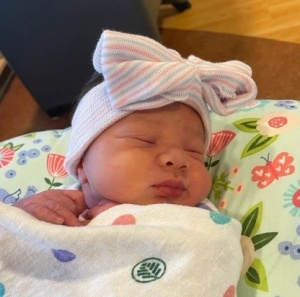 Darren & Micah Thompson welcomed baby girl (#3) Makayla Jenee on 3/28/23